Discover a deep talent pool.
Physicians who are recruited to join New England Inpatient Specialists are chosen for their diverse medical knowledge and experience. The ability to draw from their collective medical expertise has proven to be an invaluable resource when it comes to diagnosing and treating the patients that are admitted to our team of inpatient specialists.
We look forward to meeting and working with you.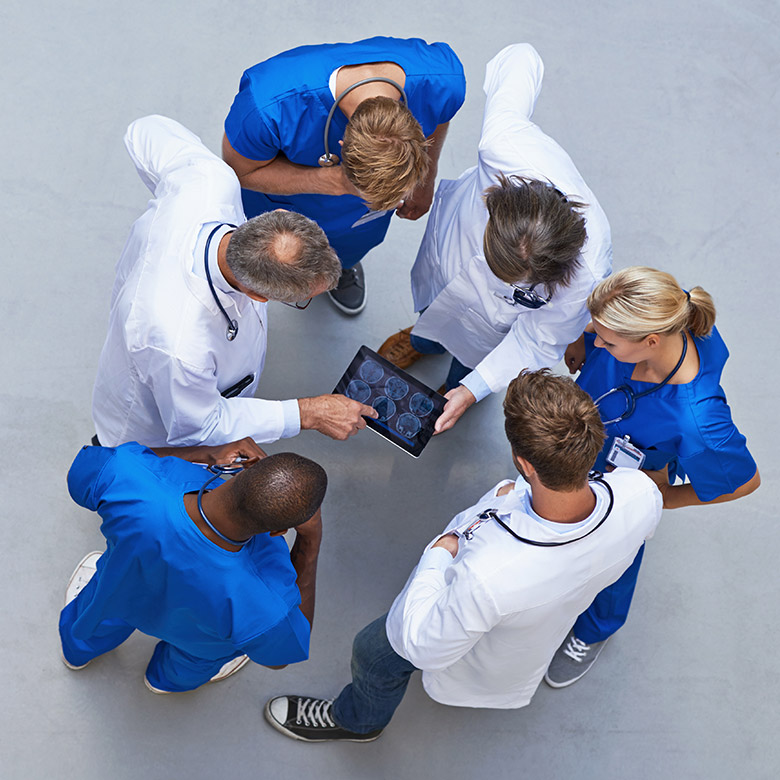 Experience clinical diversity.
Enjoy a rich, clinical diversity of cases and diagnoses combined with the challenge of caring for higher-acuity patients. Within each of our hospitalist programs, you'll find opportunities to interact with senior hospital management and physicians across multiple departments.
With NEIS, you are part a vital member of a hospital team — serving on key committees, engaging with staff, patients and families and delivering care that makes a meaningful and measurable difference.
Work/life balance. Experience it with NEIS.
At NEIS, our hospitalists work a family-friendly environment and culture alongside a collegial group of professionals. Clinicians are given schedule options that best meets their individual needs in terms of commute times, family obligations and clinical interests or pursuits.
Join the NEIS family and practice elite medicine in a thriving, forward-looking team. We're close to Boston and closer to the opportunities you seek.
Watch our video on what it is like to work at NEIS
NEIS is hiring!
For any recruitment questions, please contact Theresa Peluso, email tpeluso@neinsp.com
We are actively recruiting physicians for both Full-Time Day and Full-Time Night shifts at all of our locations. If you are interested in joining the NEIS team, please fill out the form below and upload a copy of your updated CV.